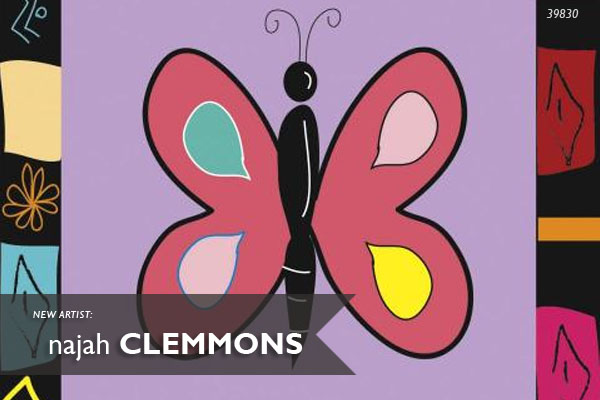 Najah Clemmons attended College of Charleston in Charleston, South Carolina and graduated with a B.F.A. She has developed a new love for mixed media and cut paper. Her works began to reflect the marriage of paper textures and painterly strokes. Just recently she has begun to explore the boldness of color in graphic design medium.
"As an artist, I am true to myself when I utilize all that I've learned and all that I am in my work."
To see the full Najah Clemmons collection, click here.