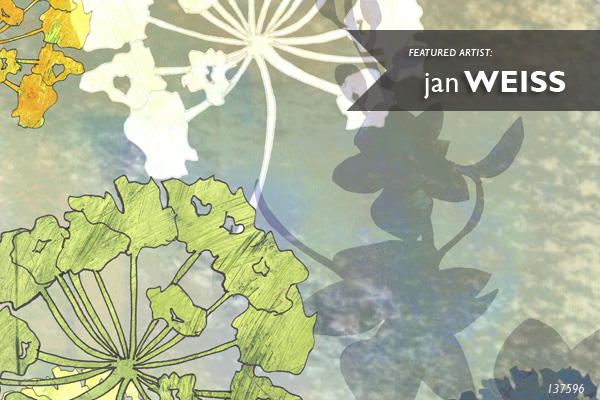 Born and raised in suburban Northern California, artist Jan Weiss has a love for mixed media, glue, paint, gel mediums and textured paper. Inspired by views from textures in the earth, multi-cultural colors, patterns and handmade paper, Jan uses this inspiration to express an original thought, a unique idea and an individual expression. In addition to mixed media, Jan creates digital illustrations with layers of watercolor effects offering finished pieces in rich tones and compelling hues.
"I create with a variety of material – paper, glue, gel medium, acrylic paints and somehow I keep making new stuff. I get bored easily and can never make the same thing twice – similar yes, but not exact."
To see the full Jan Weiss collection, click here.